Creating a Survey
A WebQuest for creating a survey.
Designed by Joseph A. Snider, 2009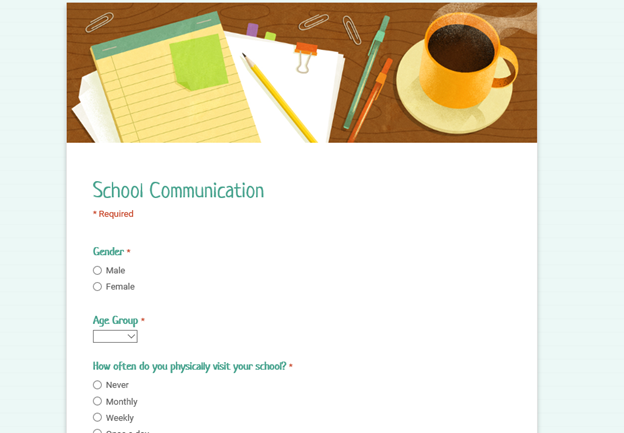 Creating a survey. Surveys can have different types of questions. Google forms will allow questions to be answered in several different forms: text, paragraph text, multiple choice, checkboxes, choose from a list, scale, grid, date and time.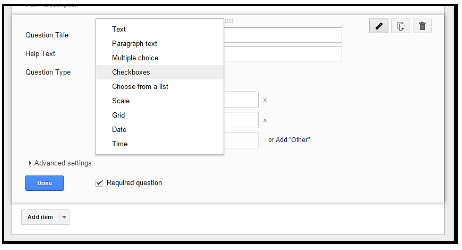 You need to know what kind of data you are trying to gather from the survey before you choose the way you want the question to be answered.
---
In this lesson you will be using Google Forms to create a survey:

1. Create a Google account and log-in (directions are in the video)
2. Create a new form (survey) and add questions
3. Have people complete your survey
4. Export the data into an Excel spreadsheet and/or graph
In order to master the skill, you can run the video and audio tutorial lesson as many times as you need to.
---
First you'll run the survey creation tutorial by clicking the link below.
1. Now try what you learned to recreate the same survey.
2. If your results are different, it could be the number of people that completed the survey.
---
Submit the excel file afterwards to prove you have learned how to create a survey and export the data. This is just an example, yours may not look like this.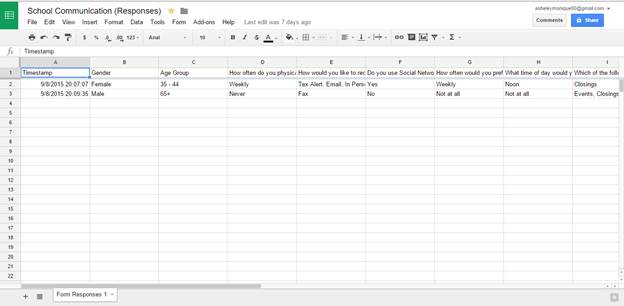 ---
To master the skill of creating a survey, a person needs to first know what information is needed from the survey. Then they need to know what format they want the questions answered. And finally, they need to know how to create a survey and export the data to useful information. Excel (R) is used in this skills training to make the data easy to read and understand. You can hublot replica uk also choose to display the data in several types of graphs.
---
Google Forms